about University
about Department
infomation about departments & institutions
for partners
Jean Monnet
Chernihiv National T.G. Shevchenko Pedagogical University was founded in 1700. It is one of the oldest educational institutions in Ukraine, has own traditions and long glorious history. It`s a public University in full compliance with the requirements and criteria of the Bologna Charter.
Specialists are prepared in all forms of training (full-time and external education) for educational and qualification levels of "Bachelor", "Master" and "PhD". There are two Specialized Scientific Councils for defense of dissertations on Pedagogics and History.
There are 8 departments such as: Oleksandr Lazarevskyi Educational and Scientific Institute of History, Ethnology and Law, Philology Studies, Psychology Studies, Technology Studies, Sport Studies, Chemistry and Biology Studies, Physics and Math Studies, Education Studies. The Astronomy Scientific and Research Center and the Center of Gifted Children, Psychological Support Service and Military Department are situated there.
Several Scientific schools on the History of Ukraine, World History, Archeology, and Historiography were formed there. The University acts as a leading moderator and coordinator of scientific researches of Northern Ukraine.
The University regularly hosts international, national and regional conferences. It also publishes a scientific journal called "Siverianskyi Litopys" ("The Chronicle"), where the results of scientific papers can be printed.
Department for Scientific Work and International Relations (the Department) is a unit of Chernihiv National T.G. Shevchenko Pedagogical University, which task is to implement the international strategy of the university. Its work is focused on analytical work, which causes the development, expansion and strengthening of international relations and the authority of the University in the international community.
The main tasks of the Department, according to defined priorities of Chernihiv National T.G. Shevchenko Pedagogical University are the cooperation with foreign Higher Educational Institutions (HEI) in the field of science and education, training and implementation of international educational and scientific projects, intensification of academic mobility of students and teachers, training of foreign students.
The main priorities of the Department are:
– development of academic mobility;
– participation in international HEI`s projects, programs;
– partnership with HEI`s in Ukraine and abroad;
– organizing of summer schools.
Contact e-mail:
ABOUT DEPARTMENTS AND INSTITUTIONS:
We are interested in joint research and academic projects in education. We would like to find the European partners for following types of Erasmus+ Programme:
KA1 - Learning Mobility of Individuals
Higher education student and staff mobility
Higher education student and staff mobility between Programme and Partner Countries
Erasmus Mundus Joint Master Degrees
KA2 – Cooperation for innovation and the exchange of good practices
Strategic Partnerships for Higher Education
Knowledge Alliances
Capacity building in the field of higher education
Jean Monnet Activities
Jean Monnet support to associations
Jean Monnet Networks
Sport
Collaborative Partnerships
Small Collaborative Partnerships
Non-profit European Sport Events
Also, we are interested in cooperation in Horizon 2020 in the fields of education and science. We are interested in cooperation in The Marie Skłodowska-Curie actions within the following actions:
Research networks (ITN): support for Innovative Training Networks
Individual fellowships (IF): support for experienced researchers undertaking mobility between countries, optionally to the non-academic sector
International and inter-sectoral cooperation through the Research and Innovation Staff Exchanges (RISE)
Co-funding of regional, national and international programmes that finance fellowships involving mobility to or from another country
The European Researchers' Night (NIGHT)
CONTACTS:
Department of International Cooperation - http://chnpu.edu.ua/university/atuniversity/mizhnarodnij-viddil
FB page: www.facebook.com/chnpu.international
Contact e-mail: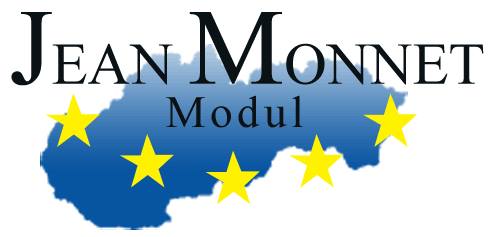 EDUCATIONAL MODULE "THE CONCEPT OF EUROPE: FROM IDEA TO REALIZATION"
The proposed project in the context of the integration of Ukraine into the European community, designed to solve the problem of lack of awareness of society (especially youth) about the history of development of integration processes in Europe. In addition, to counter the aggressive anti-European information field that has been active in Chernihiv region as a border area (we have borders with Russia and Belarus). There are no academic centers of European Studies in the region. That is why, CHNPU, in order to intensify the transition to European educational standards, proposes a European integration module, which will be teach in one of the oldest historical research institutions of Ukraine – Oleksandr Lazarevskyi Educational and Scientific Institute of History, Ethnology and Law. This will lay the strong foundation for establishing European studies, investigations and fostering international scientific dialogue, integration of local researchers in the European scientific community, and contribute to a democratic society. The Educational Module "The Concept of Europe: From the Idea to Realization" is addressed to 4th year students of the Institute, who will continue studies to get Master`s Degree; and for those of them, who will start an active professional career after receiving a Bachelor's Degree. It should be emphasized that these two youth groups need to gain in-depth knowledge of European integration for fostering international European dialogue; and to see not only prospects for Ukraine, but also opportunities for personal realization and development. To achieve these goals, educational module will be teach using innovative pedagogical approaches such as dialogical method, the problem of modeling, etc. It will cause actualizing of interest in the study of the proposed module topics, develop analytical, communication and research skills among destinators; and promote awareness of European identity of Ukraine.
РЕЗЮМЕ ПРОЕКТУ
Пропонований проект в контексті інтеграції України в європейське співтовариство, призначений для вирішення проблеми недостатньої інформованості суспільства (особливо молоді) про історію розвитку інтеграційних процесів у Європі. Крім того модуль призначений для боротьби з агресивним анти-європейським інформаційним полем, яке було активним в Чернігівській області як у прикордонній (у нас є кордони з Росією і Білоруссю).
В нашому регіоні немає академічних центрів європейських досліджень. Саме тому, ЧНПУ імені Т.Г.Шевченка, для того, щоб активізувати перехід на європейські освітні стандарти, пропонує європейський інтеграційний модуль, який буде викладатися в одному з найстаріших історичних науково-дослідних установ України – Навчально-науковому інституті історії, етнології та правознавства імені О.М.Лазаревського. Це закладе міцний фундамент для встановлення європейських досліджень, розвідок та зміцнення міжнародного наукового діалогу, інтеграції місцевих дослідників в Європейське наукове співтовариство, а також сприятиме розвитку демократичного суспільства. Навчальний модуль «Концепт Європи: від ідеї до реалізації» адресований студентам 4 курсу інституту, які будуть продовжувати дослідження, щоб отримати ступінь магістра; і для тих з них, хто почне активну професійну кар'єру після отримання ступеню.
Слід підкреслити, що ці дві молодіжні групи повинні отримати поглиблені знання про європейську інтеграцію для зміцнення міжнародного європейського діалогу; і побачити не тільки перспективи України, а й можливості для особистого розвитку та реалізації. Для досягнення цих цілей, навчальний модуль буде викладатися з використанням інноваційних педагогічних підходів, таких як діалогічний метод, метод проблемного моделювання і.т.д. Це викличе актуалізацію інтересу до вивчення запропонованих тем модуля, буде розвивати аналітичні, комунікативні та дослідницькі навички серед дестинаторів; сприяти підвищенню обізнаності про європейську ідентичність України.
Ю.М.ПЕТРОВСЬКА, О.Ю.ПРИХОДЬОН
ДЕРЖАВНО-КОНФЕСІЙНІ ВІДНОСИНИ:
ЄВРОПЕЙСЬКИЙ ВИМІР
Чернігів 2015
А.В ВАЩЕНКО, В.М. ГАВРИЛОВ, В.О.ДЯТЛОВ, В.А.КАЗИМІР,
М.К.КЕДА, О.О.КОВАЛЕНКО, Т.В.СОЛОМЕННА
Концепт "Європа": Навчальній посібник
Чернігів 2018
В.М. ГАВРИЛОВ, Т.В. СОЛОМЕННА
УКРАЇНА ТА ЄВРОПЕЙСЬКИЙ СОЮЗ:
СТАНОВЛЕННЯ ВІДНОСИН І СФЕРИ СПІВРОБІТНИЦТВА
Чернігів 2017
М.К.КЕДА, А.В.ВАЩЕНКО, О.О.КОВАЛЕНКО, В.А.КАЗИМІР
ЗАРОДЖЕННЯ ТА РОЗВИТОК
ІДЕЇ ЄВРОПЕЙСЬКОЇ ЄДНОСТІ
Чернігів 2015
ІРЖІ ПОДЕБРАД
ТРАКТАТ ПРО ВСТАНОВЛЕННЯ МИРУ
У СВІТІ ХРИСТИЯНСЬКОМУ
Чернігів 2016
М.К.КЕДА, А.В.ВАЩЕНКО, О.О.КОВАЛЕНКО, В.А.КАЗИМІР
ЄВРОПЕЙСЬКИЙ СОЮЗ:
ВІД ІДЕЇ
ДО ІМПЛЕМЕНТАЦІЇ
ПРАКТИКУМ
Чернігів 2017
Nike Air Jordan 1 Mens